Umfolozi ramps up entertainment experience for guests with exciting upgrades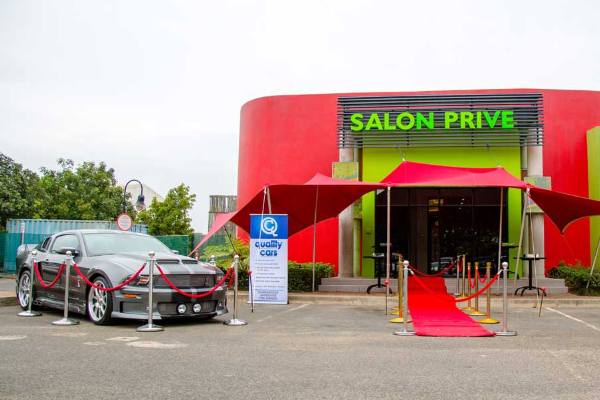 Thursday, November 22, 2018
Guests at Umfolozi Hotel, Casino and Convention Resort are in for a rather pleasant surprise the next time they visit, following a series of exciting upgrades that have taken place in and around the casino and entertainment areas of the property to the value of R8.5 million.
In an effort to continuously excite and delight valued guests, Umfolozi management signed off on a series of refurbishments and upgrades to the Privé area of the casino an exclusive area reserved for high stakes gaming at Umfolozi.
"We are extremely pleased with the outcome of the upgrades at Umfolozi, and we are sure Privé guests especially will love the new look and feel of the casino and surrounds," says Pam Nagappa. "We are always in search of ways to enhance the Umfolozi experience for our guests, and these upgrades are just some of the ways we have identified in our mission of maintaining the hotel's position as one of KZN's premiere gaming and entertainment destinations."
Key upgrades to the Privé area that guests can look forward to include the addition of 15 new slot games, an additional cash desk to speed up the cash-for-chip exchange and pay-out process, a new walk-up service bar in the Privé area, and new ATM and gun safe areas for added convenience and security. Male and female guests can also now enjoy the newly-revamped restrooms in the Privé and lobby areas, complete with brand-new toilets with water-saving features, as well as contemporary new tiling.
To enhance the look and feel of the current space, Umfolozi has updated its signature colour palette for a more sophisticated and contemporary aesthetic that pays homage to its African roots, installing new vibrantly-patterned carpeting, décor and wall treatments, and lighting fixtures. A series of exquisite artworks and photography pieces have also been put up around the newly renovated area to add to its appeal.
The table games will also be moved out of the existing Privé area, into a new Privé area where table gamers can enjoy American Roulette and Blackjack to their hearts' content. To accommodate this move, the Umfolozi crèche and much-loved Kids Zone have also been moved to accommodate the addition of new child-friendly restrooms, more conveniently located in these areas. An exciting addition for younger visitors is the three new PlayStation® consoles and games now available in the Kids Zone area, and to give parents of little ones added peace of mind, the Creche centre now features a new security feature that prevents unwanted access into the area.
"We've studied the trends in the gaming, entertainment and hospitality spaces, and these exciting developments are a direct reflection of our findings, and what we feel best suits our unique and valued clientele," says Pam Nagappa, General Manager at Umfolozi. "We are ready and waiting to welcome local and international guests at Umfolozi Hotel, situated in the heart of the Zulu Kingdom."
2 Copper Drive, Kuleka, Empangeni, KwaZulu Natal