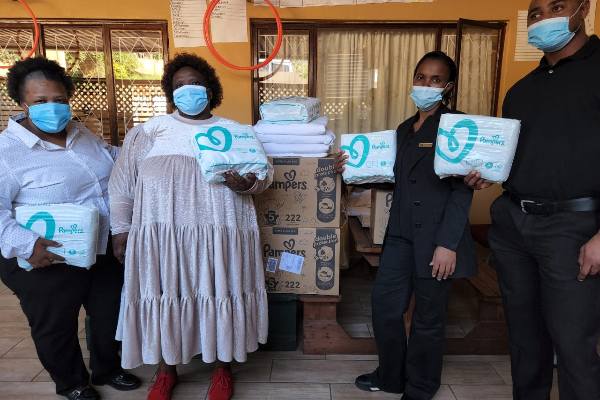 Wednesday, June 22, 2022
On 21 June the #WinningTeam at Umfolozi did a we did a Nappy and Linen Drop at The Sinalo Cerebral Palsy Centre in Empangeni.
Cerebral Palsy - is a group of disorders that affect a person's ability to move and maintain balance and posture. The Centre specializes in programmes to ensure the overall physical, social, emotional, and intellectual support.
There are over 18 children from infancy through to adolescence that the centre take care of. Umfolozi Casino Provides a monthly donation to The Centre and after visiting the centre they saw a need for nappies and linen as most of the children are not able to move and are placed in cots due to their disability.
2 Copper Drive, Kuleka, Empangeni, KwaZulu Natal