Come hungry when visiting Umfolozi and experience some great local Empangeni flavours at our various restaurants and bistros. Whatever you feel like, deliciousness is always on the menu.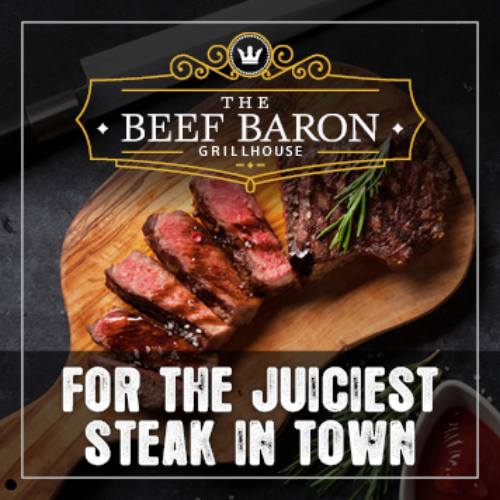 The Beef Baron Grillhouse
It's all about the meat… with class. Our 120 seater modern steakhouse offers the perfect setting with a superior dining experience boasting the best steaks, burgers and wine in town, ideal for romantic dinners, business lunches, or family dining.
OPERATING HOURS
Monday to Sunday
The Sugar Room Bar and Lounge
Enjoy cocktails, live jazz and sporting highlights in this beautifully appointed venue.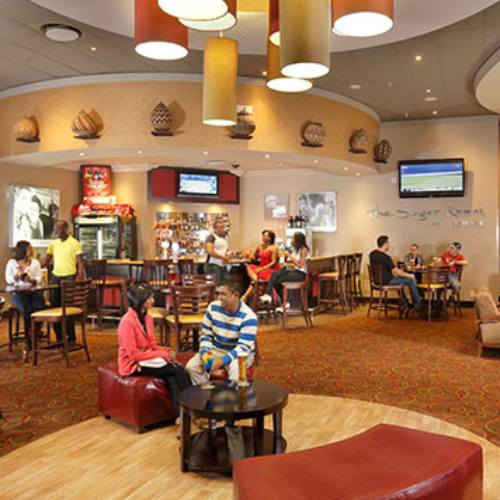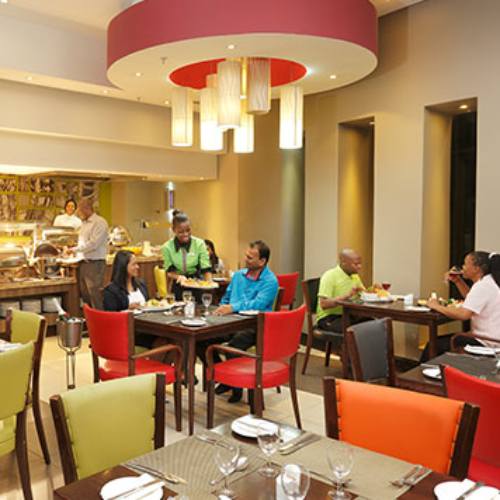 This modern restaurant offers a variety of local favourites, chicken, fish and a variety of grills including steaks.
Location: Adjacent to the main non-smoking casino
Hours: 11h00 to 22h00
Dress: Casual
Capacity: 35 pax
Reservations: 035 787 8200
I really enjoyed my time, at this place ☺️, at first I was skeptical about the whole casino idea. But it turns out it was a win win deal for me , the rooms were amazing. Not quite sure if it was the environment but it turns out lady luck was with me on this one. I love it.
2 Copper Drive, Kuleka, Empangeni, KwaZulu Natal
THE UMFOLOZI CASINO, HOTEL, CONVENTION RESORT IS OPEN 24 HOURS A DAY 365 DAYS A YEAR
I had the pleasure of staying at the Umfolozi Hotel Casino Resort for a three-night getaway, and I must say it was an unforgettable experience.
As expected from a casino resort, the entertainment options were extensive. The casino itself was well-maintained, and the variety of games and slot machines catered to all preferences. I also caught a live music performance at the resort's theater, which was top-notch and a great way to unwind.
2 Copper Drive, Kuleka, Empangeni, KwaZulu Natal
THE UMFOLOZI CASINO, HOTEL, CONVENTION RESORT IS OPEN 24 HOURS A DAY 365 DAYS A YEAR