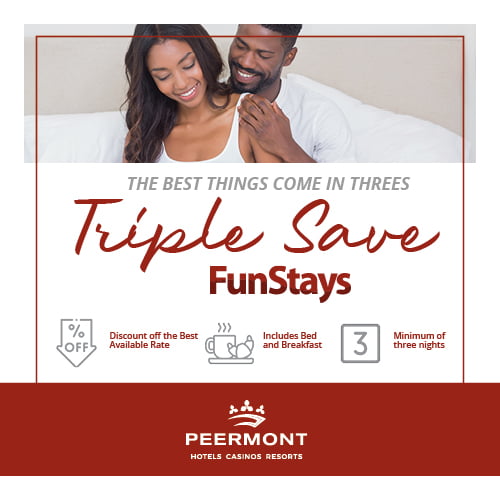 TRIPLE SAVE FUNSTAY
The Best Things Come In Threes!
The best things come in threes: tenors, stooges and even hotel stays!
If you need to stay three nights or more you automatically save up to 15% off the Best Available Rate with our TripleSave FunStay

Rate is inclusive of Bed and Breakfast, VAT and Tourism Levy
This rate is only available on bookings of a minimum of three nights
Valid from 1 February 2023 onwards
Information on all our current events and promotions. Find out more by clicking the event image.
I had the pleasure of staying at the Umfolozi Hotel Casino Resort for a three-night getaway, and I must say it was an unforgettable experience.
As expected from a casino resort, the entertainment options were extensive. The casino itself was well-maintained, and the variety of games and slot machines catered to all preferences. I also caught a live music performance at the resort's theater, which was top-notch and a great way to unwind.
2 Copper Drive, Kuleka, Empangeni, KwaZulu Natal
THE UMFOLOZI CASINO, HOTEL, CONVENTION RESORT IS OPEN 24 HOURS A DAY 365 DAYS A YEAR